Thinking of therapy? Well, it could be the first step to enhancing your mental health. However, before you make your first visit, make sure you read this article.
Are you looking for someone who will hear you out? Someone who'll actually listen and not judge? Well, in that case, you're not the only one who feels this way.
With the advent of online portals and virtual sessions, access to mental health care has become way easier than before. There are more and more options out there to locate the aid you may need.
We understand that it's not always easy for someone to take that first step and visit a therapist or counselor. It's not uncommon for people to have difficulty opening up to the people closest to them about the difficulties they're facing.
To make matters worse, approaching a stranger can be downright terrifying. Are you feeling uncertain or nervous about seeing a therapist? Here are some responses to some of the most typical concerns and inquiries of first-time visitors:
1. Understand The Difference In Between Psychotherapist, Psychiatrist and Psychologist
People don't even know the difference between these terms and thus choosing the right person to pay a visit to is difficult.
Psychotherapist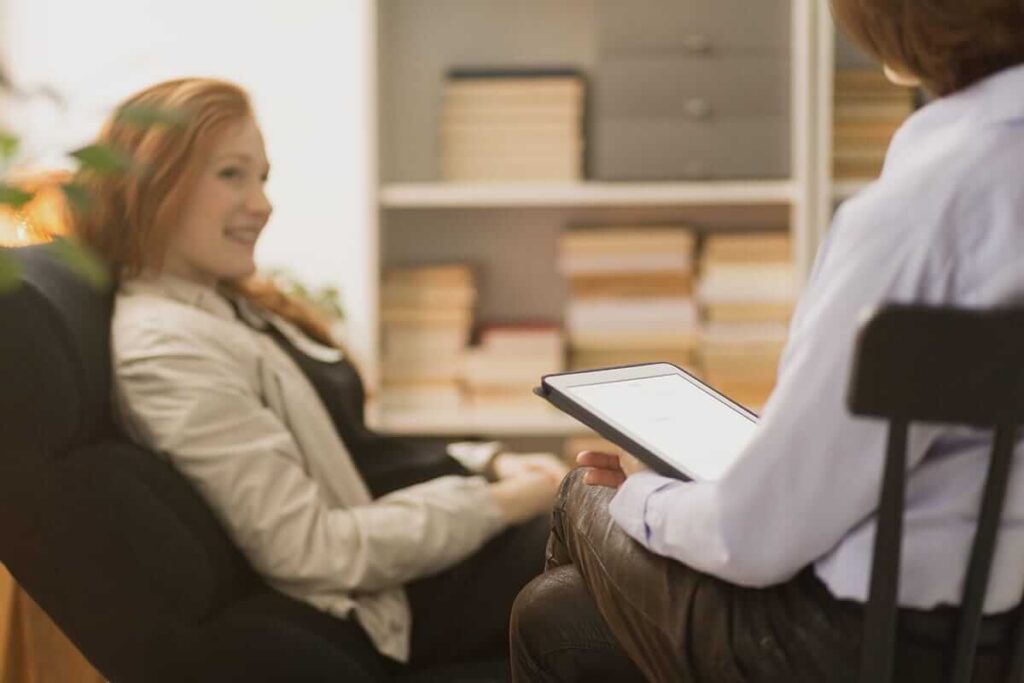 They are educated healthcare professionals who treat people with mental issues such as anxiety, despair or sorrow. Counselors and therapists are two terms that are frequently used to describe these professionals.
Psychologist
Certain mental diseases and learning difficulties can be diagnosed and treated by these professionals who have the necessary training.
Psychiatrist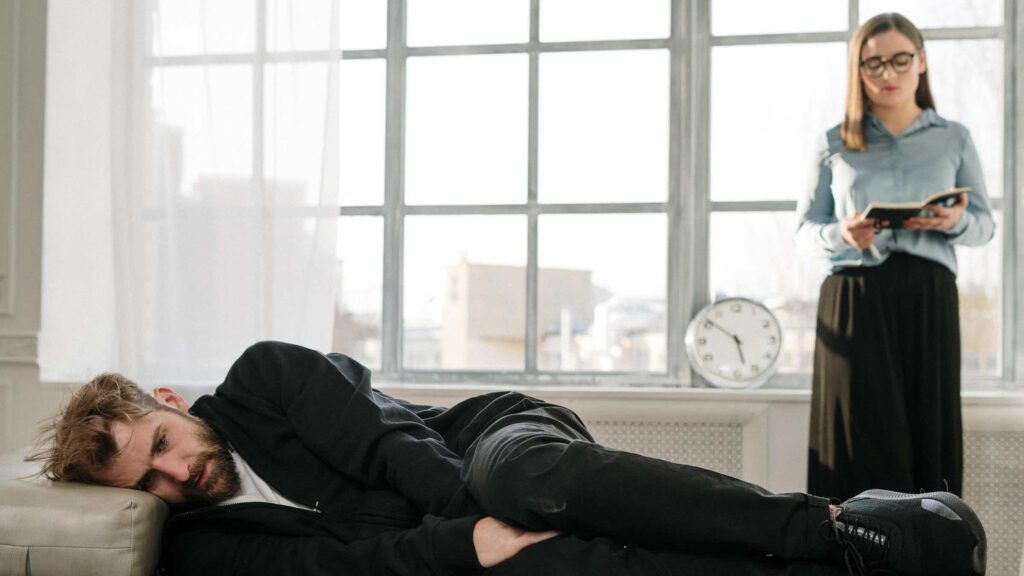 They're medical doctors who commonly work with persons with serious mental diseases, such as schizophrenia or bipolar disorder. A psychiatrist, in contrast to other mental health practitioners, is licensed to prescribe medication on behalf of their patients due to his or her training as a physician.
In addition to treating their patients, some psychiatrists may also provide psychotherapy or collaborate with another therapist to do so.
It's crucial to find a licensed therapist to help you. Check with a reputable mental health or psychotherapy association to find the right Mental health coach.
2. Fees Involved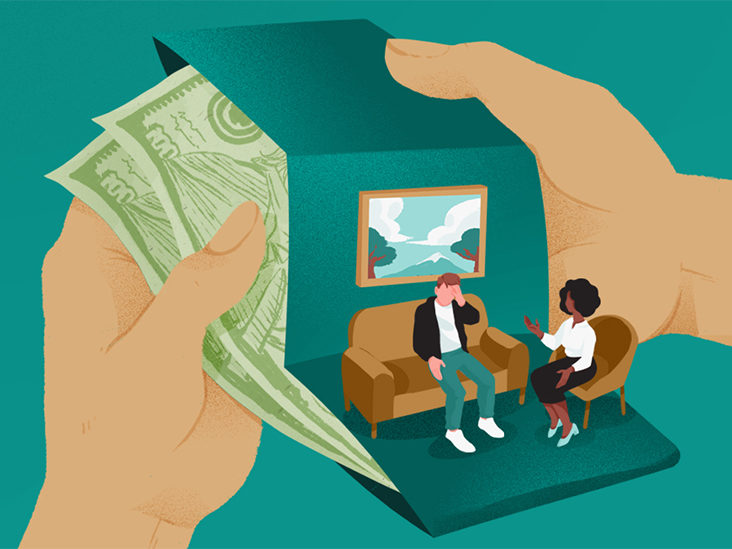 It isn't only apprehension holding someone back from seeing a therapist. In certain circumstances, it comes down to cost as well. What do you do if you can't afford a therapist? You have the following choices:
 Look into non-profits in your region to see if any can help. A lot of non-profit organizations recognize that mental healthcare may be expensive. Some non-profit agencies will give three to five sessions for free or at a sliding scale fee.
 Look for programs backed by the federal government. Refer to online sources for more information on this.
Reach out to your HR department to discover if your employment perks include an employee assistance program. This type of program usually offers round-the-clock assistance. They're available to employees who need support with mental or physical health difficulties that may influence their effectiveness at work.
Search online for e-therapy choices. Many mental health clinics, organizations, and hotlines now provide electronic or telephone services. Various organizations offer low-cost video counseling sessions with qualified therapists or counselors using online mental health platforms like Skype. A face-to-face interview can be nerve-wracking if you've never done it before or just don't have the time. E-therapy can help you from anywhere, any time.
3. Additional Things To Take Care Of.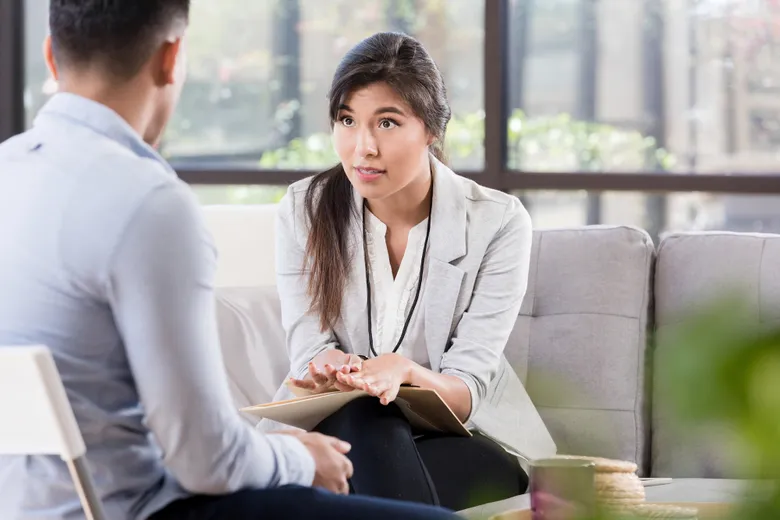 There are two things to do before your first session with a therapist, assuming you've located one.
In private practice, therapists ask for facts like your name, address, phone number, emergency contact, and if you're currently taking medications. In a clinical setting like a hospital, there may be additional forms addressing your health history and background.
It will be explained to you by your therapist what the terms of their confidentiality agreement are. You will need to submit an "Informed consent paper". This implies that they've talked it over with you before your session. You may be asked to click a box saying that you agree to the terms and conditions of e-therapy. If you're meeting online, you can bring up any safety concerns or questions you have.
4. Is Your Therapist Going To Keep Everything You Say Private?
It's not uncommon for someone to be concerned about maintaining their anonymity. Many people worry about condemnation or humiliation for their mental-health difficulties. There will be no disclosure or discussion of anything you say in treatment with anybody else. Reporting cases of assault, harm, or abuse are the sole exceptions.
Don't fear running into your therapist outside of your session. If they run into one of their clients, they can't claim to know them. A breach of secrecy would be a violation of trust.
5. What Kind Of Questions Will Your Therapist Ask You On A First Meeting?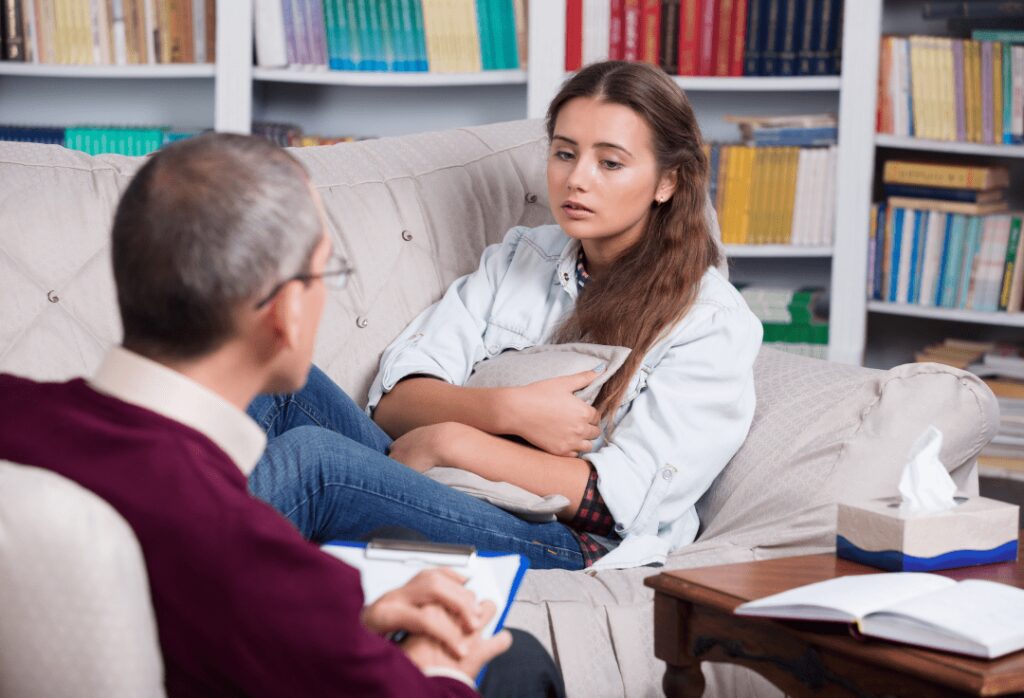 Therapists are taught how to establish trust with their patients. That trust takes time to develop. It's important to get to know the other person and put them at ease in the initial meeting.
Your therapist may ask questions like:
I'd like to know a little bit more about you.
What are your hobbies?
Describe the nature of your work.
Do you enjoy your job?
Is there somebody in your life that you care about? How close are you to them?
Your therapist may also ask what brought you to treatment. Therapy is a sign that someone is seeking help because they feel "off" or "missing," , so these are a few common questions you can expect.
Final Word
Many clients tell the therapists how much they appreciate having someone listen to what they have to say. Do not hesitate to talk about your difficulties. You will feel at ease after talking to the therapist.
It will definitely feel refreshing to have someone to listen to you. You will feel accepted as you are. We hope the following pointers helped you prepare for your first appointment with your therapist.